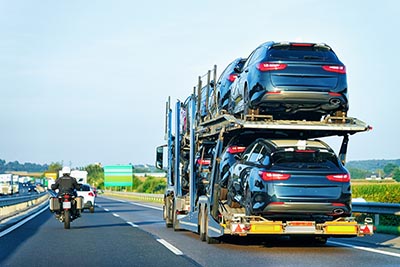 Abigail Spanberger (D-VA-07) and Kim Schrier, MD (D-WA-08) are leading an effort pressing the Biden administration to ease U.S. tariffs on goods that impact shipping costs and transportation here in America.
They pointed to Sec. 301 tariffs as contributing to supply chain challenges for US businesses and increasing costs for US consumers. To help alleviate these issues, lawmakers called on the Biden administration to ease these tariffs, bolster imports of these products, and focus on developing increased domestic production capacity for goods critical to the trucking industries. and maritime transport.
"Shortages of shipping containers and chassis are among the challenges contributing to rising shipping and transportation costs. Several ports and rail yards across the country have reported chassis shortages, delaying the mounting of containers on trucks and then transporting them to shipper and consignee," said Spanberger, Schrier and their colleagues. "The importance of chassis in supply chain logistics cannot be overstated. While the chassis shortage is a multi-faceted challenge and there are multiple tariffs on chassis, Sec. 301 tariffs contribute to the over 200% tariff imposed on this critical supply chain asset. Other products essential to shipping logistics, such as various train and truck parts, are also affected by the Sec. 301 tariffs, exacerbating shortages and driving up shipping costs.
They continued: "While we must continue to invest in strengthening global supply chains and domestic manufacturing, we know these investments will take time and the supply chain crisis calls for a whole-of-government approach to immediately reduce costs for American consumers and businesses. We appreciate that your administration has actively reviewed current Section 301 tariffs, especially those that have a significant impact on American businesses.
The letter was also signed by Marilyn Strickland (D-WA-10), Chrissy Houlahan (D-PA-06), Susan Wild (D-PA-07) and Scott Peters (D-CA-52).
Click here to read the letter, and the full text of the letter is below.